Home Group

We are a city wide service covering the whole of Birmingham. Our Service provides a range of support, information and advice to carers who support individuals with mental health needs.
We provide an individually tailored approach, focusing on the needs identified by carers themselves and we aim to work with you through the areas of support that you identify.
We provide support in many areas, these may include mental health and wellbeing, and helping individuals understand how to cope with difficulties. We aim to help carers plan strategies of support for themselves to make caring that little bit easier.
We help carers achieve respite and get support from statutory organisations, such as social services, so that carers can access respite.We also help carers achieve respite and breaks from caring by supporting individuals to make applications for funding, so that they can get a holiday, or help and enable carers to access activities and groups within Birmingham so individual carers can get a regular break from their caring role. Individual carers however can define what they need and tell us what they think a break or respite is, and we will aim to work towards what an individual would want.
Image Gallery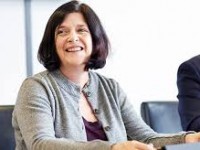 Key Info
O'Neill and BrennanBirmingham Office3 Brindley PlBirminghamB1 2JBUnited Kingdom
Features
Products
Location:
Contact Home Group