Right Choices Project

Right Choices Food Bank is a city wide service, however, is based in Headingley Leeds and is run solely by volunteers.
The food bank is opened on a Monday and Thursday between the hours of 1.30 p.m. and 2.45 p.m. There are delivery services provided to the most vulnerable people within the community areas which includes LS 2,3,4,5 and 6.
As an individual you can have enough items to make yourself a meal, please note this will be only ambient (dry) foods, tins and seasonal fresh vegetables.
To be eligible for a food donation you will need to be refferd to the trust via an organization or project. Unfortunatley you cannot self refer. Alternatively there are many toher services provided whereby concerns for mental health and disabilities is also given heed to.
Image Gallery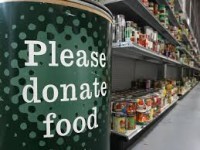 Key Info
Right Choices Project
Heart Centre
Leeds
West Yorkshire
LS6 3HNUnited Kingdom
Features
Products
Location:
Contact Right Choices Project