International Stress Management Association (ISMA
The International Stress Management Association (ISMA) is a registered charity working to prevent and reduce stress, advocating best practice in stress management. We raise the profile of stress and mental health issues and campaign against the stigma associated with them.
International Stress Awareness Day (INSAD) is ISMA's flagship event. INSAD's purpose is to publicise stress and mental health issues, while promoting the importance of stress prevention and wellbeing for individuals and organisations.
Founded as National Stress Awareness Day by Carole Spiers, Chair of ISMAUK, in 1998, its success has led to INSAD spreading overseas and it is now promoted around the world.
As an organisation, ISMAUK exists to advance the education of the public in the field of biological stress.
Central to our activities is stress management training accreditation, and we also offer CPD for members, including professional updates.
The work of ISMAUK and its membership includes providing advice to members of the public and employers/organisations, and includes supporting the Health & Safety Executive (HSE) in the delivery of their requirements for Stress Risk Assessment and the implementation of the HSE Management Standards.
National Stress Awareness Day (NSAD) is run on the first Wednesday of November each year and involves ISMAUK members, the general public and participating organisations in developing an awareness of stress and how it can be managed. Although NSAD is a specific date, the activities continue over several months.
In order to support this high level of activity, in addition to income from its membership, we rely heavily on the goodwill and patronage of our many partners and sponsors.
Research shows that one in four people will experience a mental health problem in their lifetime.
For more information about coping with stress please contact us.
Image Gallery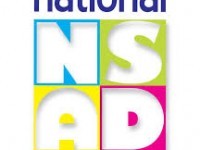 Key Info
4-6 Grimshaw Street
Burnley
Lancs
BB11 2AZ
United Kingdom
Features
Products
Location:
Contact International Stress Management Association (ISMA