Sea-Change Sailing Trust

Sea-Change provides residential opportunities for young people and vulnerable adults to learn and develop in a unique environment. By living and working together aboard a traditional sailing vessel they participate in a wide range of life skills and are encouraged to take increasing responsibility for their contribution and group decisions.
We offer a graduated set of programmes from entry level tasters to extended residential periods with accreditation. The charity is a Royal Yachting Association (RYA) Training and Sailability Foundation centre, and Duke of Edinburgh's Award Approved Activity Centre.
Who is it for? Young people who are . . .
Not in employment, education or training (NEET); young offenders or in danger of offending; experiencing social exclusion; with special needs or challenged by traditional educational settings.
We also undertake accredited traditional sailing and seamanship training for those who may be considering a maritime career.
What makes us unique?
We offer an alternative approach to education in a unique setting where clients learn through activity in a structured and safe, yet challenging environment.
Image Gallery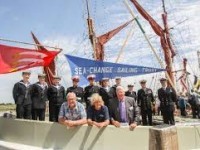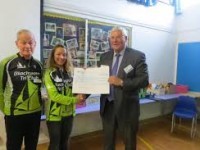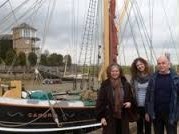 Key Info
Sea-Change Sailing TrustDowns Road BoatyardMaldonEssexCM9 5HGUnited Kingdom
Features
Products
Location:
Contact Sea-Change Sailing Trust