The Company Warehouse

Since 2003, The Company Warehouse has been forming UK limited companies, aiming to help people start their own businesses.
We pride ourselves with our business consultants and legal team who can both guide and answer any questions you might have in order to form your own company process. As well asforming standard limited companies we undertake non-profit, CIC formations and charities.
Furthermore, we offer bespoke drafting of articles of association and memorandum, forming companies with specialist share allocations. Nevertheless, we thrive to help you manage your website, e-mails and update your 08 phone numbers through the My Company Warehouse website.
Image Gallery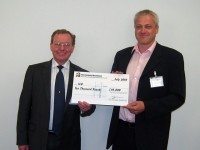 Key Info
The Company Warehouse2nd Floor43 Broomfield RoadChelmsfordEssexCM1 1SYUnited Kingdom
Features
Products
Location:
Contact The Company Warehouse