Deerlands Residential Care Home

Deerlands Residential Care Home is a welcoming facility that looks to ensure all residents and visitors feel at home, in an environment ideal for temporary day care. Staff are always available to make sure people make the most of their time at the home, though the aim is to respect the personal freedoms of all involved.
Many in-house activities are made available to enjoy, together with nutritious mealtimes and popular outings. Deerlands carers intend to live up to the high standards that have earned it the respect of the local comunity and related healthcare professionals.
Image Gallery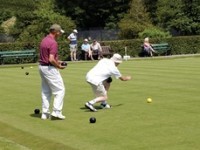 Key Info
48 Margetson RoadSheffieldS5 9LSUnited Kingdom
Features
Products
Location:
Contact Deerlands Residential Care Home