Age (UK) Colchester

We provide information and advice that covers every facet of later life, from helping people find out the benefits they are entitled to claim, to discussing options that help make later life at home more manageable. Our aim is to be the first port of call – the first place that people turn to when they have an age-related need.
We help older people to claim benefits
Together with our national partners and local Age UKs, we help older people to know about and claim the benefits they're entitled to, such as Carer's Allowance, Attendance Allowance and Pension Credit.
The £219 million identified by the Age UK network in unclaimed benefits this year is £36 million more than last year, and 37 per cent above our target. Our local Age UKs also offer benefit advice home visits thanks to extra funding from our Warmer Homes Programme.
Find out what benefits you may be entitled to with our benefits calculator
We provide advice
Our national telephone advice line, Age UK Advice, is open 365 days a year. In 2015/16, we responded to over 259,000 enquiries.
We also provide information and advice on money, wellbeing, health, lifestyle and much more on our website, which reached over four million people in the past year. Our information guides are distributed in Age UK shops, local Age UKs, hospitals, GP surgeries and other community settings.
Image Gallery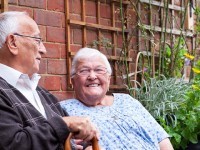 Key Info
Globe House
6 George Street
Colchester
Essex
CO1 1TPUnited Kingdom
Features
Products
Location:
Contact Age (UK) Colchester